"

Jillian is the whole package, her voice immediately soothes and captures your attention, then her multi-instrumental mastery weaves a new dimension into her music, and of course there are her songs - well crafted poetry that is highly original and yet feels comfortable in a way that only the finest of songs provide. Jillian Matundan is a remarkable artist whose music will stay with you."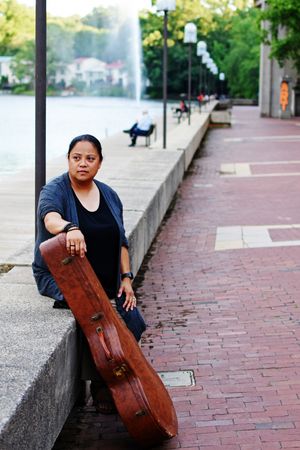 NEWS AND UPDATES!
THE 39TH MID-ATLANTIC SONG CONTEST AWARDS: JAN 2023
The winners in the 39th Mid-Atlantic Song Contest were announced and I'm proud to announce that  "Frozen" was chosen for the Gold Award in Adult Contemporary and an Honorable Mention in Pop. "Fall in New England", my co-write with Sue Horowitz, was awarded as a Finalist in Folk Acoustic and an Honorable Mention in Pop. 
Many thanks to the MASC and the Songwriters' Association of Washington for the recognition and for all they do to lift up the local singer-songwriter Scene. Special shout out to the musicians on the "Frozen" track, Michelle Swan, Marcy Cochran, Kellie Lin Knott Music, Kathleen Huber, Daniel Yoong, and Kyle Harris. 
Click on the image below to see the full list of winners and check out the winning songs.
RECORDING UPDATE: JAN 2023
With some unavoidable delays and life getting in the way, we are still mixing this project - my main priority is to get you all an incredible album and so we are taking time to do just that. I promise (and hope) it will be worth the wait. Stay tuned!
For those of you who supported the crowd-funding project, I will be sending out an email this month with status updates and more info. I greatly appreciate everyone's patience and understanding Your support has meant the world to me and I promise that I'm doing all I can to make it worth your time and encouragement. Thank you a million times over!
I'm so very excited for you to her what we have been up to. Click below hear the demo of "Alright Tonight" that kicked off the campaign: Much love to you all for your support and understanding!
NEW SONG RELEASE: SEPT 2022
"Fall in New England"
Sue Horowitz & Jillian Matundan
It was an honor to co-write with Sue Horowitz, an incredible singer-songwriter and friend. We had a lot of fun with this one. Many thanks to the musicians and crew that made this happen, and to Hudson Harding Music for getting this song all over Folk Radio!  
"Fall In New England"  
©Sue Horowitz & Jillian Matundan 2022  
Produced and mixed by Eric Kilburn  
Recorded at Wellspring Studios, MA and Dangerous Pockets Productions, VA  
Kevin Barry: Electric Guitar  
John Dorrizi: Drums  
Sue Horowitz: Vocals  
Jillian Matundan: Vocals, Guitar, Bass
LISTEN TO JILLIAN ON YOUR FAVORITE STREAMING SITE: