Jillian Matundan is an award-winning, multi-instrumentalist, singer-songwriter living in Northern Virginia. Her music and style are a blend of her favorite acoustic, rock, indie, and folk influences and inspirations. She's been winning audiences with her deft and percussive guitar style, soothing vocals, and her warm, unassuming, and self-deprecating stage presence.
Born and raised in New York State, she fell in love with  classical music when she began taking violin lessons at the age of three. Jillian trained on piano, flute, and even sitar-but is self-taught on all the other instruments she plays (guitar, ukulele, banjo, mandolin, string bass, and a host of other random instruments). She took a fifteen-year hiatus from writing and performing music to pursue her career in the labor movement when she re-discovered her musical muse in August of 2018. 
Encouraged by friends and fellow songwriters, Jillian began playing solo at local open mics in January 2019, sharing songs she had only started writing a few months before and has been on a tear ever since, winning ten Mid-Atlantic Songwriting Awards, Silver in the first-ever Songwriters of Washington COVIDeo contest in 2020, and becoming Vienna Idol Runner-up in 2019 (Virginia). She released her debut EP, "Hangin' On"  in June 2020 and has collaborated and worked with other  musicians as a session musician in recordings and live-shows.  In August of 2021, she successfully fundraised her first full-length studio album with Plaid Dog Studios in Boston and began recording in the winter. The new album will be released in 2023.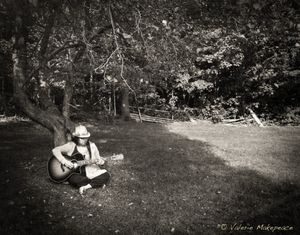 CONTACT US!
To contact us and for booking and inquiries, please fill out the form below. To get special updates on what is happening, be sure to join the mailing list below. We look forward to hearing from you!