"

Jillian is the whole package, her voice immediately soothes and captures your attention, then her multi-instrumental mastery weaves a new dimension into her music, and of course there are her songs - well crafted poetry that is highly original and yet feels comfortable in a way that only the finest of songs provide. Jillian Matundan is a remarkable artist whose music will stay with you."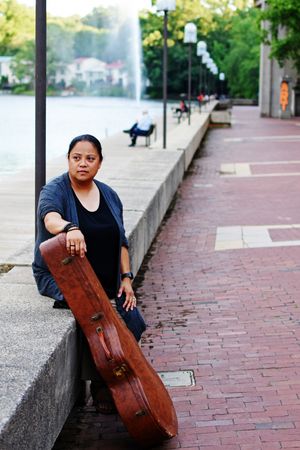 LATEST NEWS
NERFA 2023
Jillian was chosen as a Formal Showcase Artist for this year's NERFA (Northeast Regional Folk Alliance) Conference in Asbury Park, NJ in November. 
She joins an incredible lineup of musicians - find out more about the other Formal Showcase Artists and if you are going to be going to NERFA, you can find Jillian's private showcase schedule. 
Looking forward to connecting with the community and other musicians in November!
ACOUSTIC GUITAR PROJECT
Jillian was invited to participate in the Acoustic Guitar Project in Washington, DC for the 2022 season. The project involces five local songwriters are tapped to write a song on a guitar, record it, and hand off the guitar to the next songwriter - all in one week. 
It was a project Jillian had always hoped one day to be a part of and was honored to join other incredible local singer-songwriters, including Tom Prasada-Rao, Karen Collins, Bill Baker, and Bill Williams. You can hear the song she wrote during her week here.